Hankyul
About us
About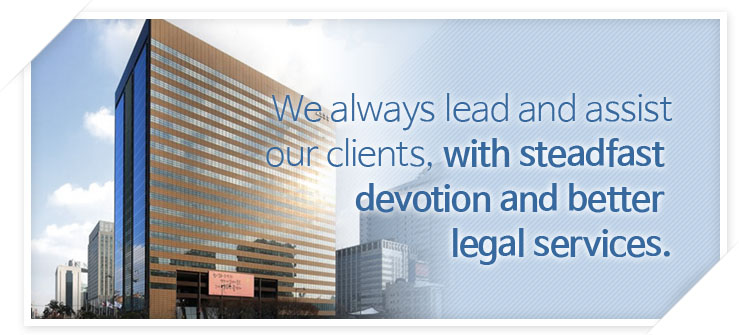 Founded in 1997, We are proud to offer top-quality legal services in all areas, including cross-border legal support through our global networks extended to every corner of the world.
To speak of increasing progress or advancement, people say "steadfast improvement." To speak of unwavering consistency, people also say "steadfastness." Our name "Hankyul" is indeed the common goal shared by all of its members. With the steadfast commitment to clients, we will continue to strive relentlessly to become the best provider of legal services and satisfy our clients' needs.
Serving clients with single-minded devotion to put them first, continuing to challenge ourselves to remain at the forefront of innovation and creativity, and remaining true to the social responsibility of our profession – these are the three key values driving Hankyul Law Group.