Pro Bono
Pro Bono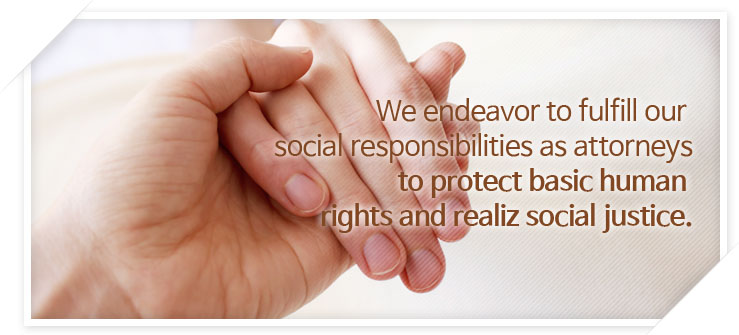 Hankyul Law Group provides legal advice, representation, and other legal services to advocate the interests of those living on the fringes of society who can hardly receive legal assistance and of the marginalized and discriminated individuals such as women, workers, the disabled, children, foreigners, prisoners, North Korean defectors, etc., and participates in and support the activities of the civil society groups in various areas including human rights, women's rights, environment, and democratization of economy.
We also carry out planning research projects to discover flaws and problems in the current legal system, which need to be addressed or improved for supporting the protection of human rights, establishment of democracy, and democratization of economy,in various aspects and to suggest the solutions and alternatives thereto.
Hankyul Law Group has been providing legal representation in political cases and legal assistance for social minorities since the military regime and we still continues to steadily providedo pro bono legal services for the marginalized and discriminated individuals.